Journey of Dominic

Cost $20 

To order click on the email link below

Be sure to include name address and quantity in the email.

Barbara Schwarz, OP

555 Albany Ave

Amityville, NY 11701          

Shipping: 1 dvd $6

                  2  dvds $8

More will confirm by email

For other Dominican Gifts click

on the tile above..

www.artafire.homestead.com

What is it like? 

Well see a small web version of Part 1 above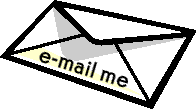 Note: I always confirm receipt

if You do not get a reply email

within a week contact 


Review from OP Palette the Newsletter of the Dominican Institute for the Arts

"Barbara Schwarz OP has taken the best of her creativity and has crafted a DVD that every Dominican Congregation could present to their sisters and brothers, to those in formation as well as to their Associates, Third Order and Dominican Laity.

The beauty of this Journey with Dominic and the Order of Preachers is that Barbara integrates contemplation and study questions that seem to flow from Dominic's day to our present day to day living and spirituality. It is an excellent source for indepth study. for Dominicans never grows old."

Dominican Charism Materials to Celebrate the 800th Anniversary of the Order of Preachers.

THE DOMINICAN CHARISM DVD  provides an overview for the ordinary Lay person or youth, a reflection and challenge to Dominicans. They are good for Sponsored ministry or faculty education as most are short. [Time is next to topic]   Cost is $15 plus shipping quantity discounts available. 

The accompanying downloadable pdf at right provides prayer, reflection questions and content that is a printable resource. The calendar is a great educational resource for home, office or classroom

​                                             

Its Contents include:

Living the Dominican Charism: Our Habits [4:01 ]

Laudare, Benedicare, Praedicare (To Praise to bless and to Preach) [5:27]

Veritas: Searching for Truth [6:00]

Dominican Collaboration:"A Means of Becoming who we are called to be" [24:00] 

A Pocket Retreat on our lives in light of Dominic in the Jubilee year.

 Cards are 4x6 with pictures of the lands of Dominic with a description and question.

On the back the questions go deeper. 

Makes a nice simple gift.

$8 or 2 for $15

plus shipping.